Back to List
News
June 3, 2021
Dalí Quartet Named Finalist in Piazzolla Music Competition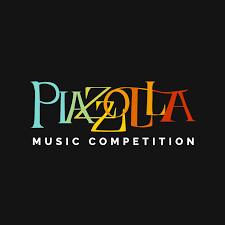 Presented in collaboration with Fundación Astor Piazzolla, and with the involvement of the composer's family, the Competition's aim is to find and elevate top undiscovered talent through performances of Piazzolla's work. The Competition's Honorary President is GRAMMY-winning musician Gary Burton, a close friend of the late Astor Piazzolla.
Born in Argentina as the only child of Italian immigrant parents, Astor Piazzolla is universally considered the preeminent figure in the history of tango and one of the most influential musicians of the 20th century. His compositions, including beloved and widely performed works such as "Libertango," "Oblivion," and "Adios Nonino," have become standards of musical repertoire.
The Jury is headed by GRAMMY-winning pianist, composer, and former member of Astor Piazzolla's legendary quintet Pablo Ziegler and includes, among others, GRAMMY-winning bandoneonist Héctor del Curto and GRAMMY-nominated bandoneonist/composer Daniel Binelli.