Back to List
News
September 25, 2016
Dalí String Quartet, playing in Bethlehem, to explore Latin masters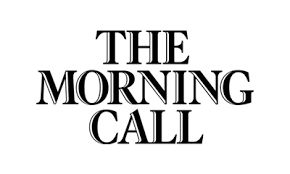 When violinist Domenic Salerni left the Vega String Quartet of Atlanta early this year to become first violinist of Philadelphia's Dali String Quartet, the biggest change was not in geography, but in musical accent. While both ensembles perform music of the classic European tradition with equal fondness, the Dali shifts its focus to Latin-American composers.
"Part of any new situation is learning the ropes, and for me that means learning the repertoire," says Salerni, a Liberty High School grad and son of Lehigh University professor of music Paul Salerni. "One of the great things about being with the Vega Quartet — a prestigious, long-standing ensemble — is that I was able to learn the majority of the music of the Western tradition. That included most of the Beethoven quartets, a bunch of Haydn quartets, the Mendelssohn quartets. With the Dali, though we do still play Mozart and Beethoven and all that, the fun thing is to learn Villa-Lobos or Paquito d'Rivera or Carlos Gardel."
The Dali Quartet performs music of these Latin masters, and more, in a cabaret-style concert Saturday, Oct. 1, at the Zoellner Arts Center on the Lehigh University campus in Bethlehem. With intimate on-stage seating and the option of a pre-concert dinner, the group will perform a lively program of dances and love songs, Argentinian tangos, Cuban rumbas and Venezuelan joropo. And there's even a work by Beethoven on the bill.
With its artistic grace and Caribbean soul, the Dali Quartet is one of today's freshest voices in classical and Latin-American music. Founded in 2004 by violinist Carlos Rubio and violist Adriana Linares, both native Venezuelans, the group has brought its adventurous programming of works spanning Haydn to Brahms and Amaya to Piazzolla to audiences in the U.S., Canada, and South America.
The Dali will be Artists-In-Residence at Lehigh for the 2016/2017 season. Saturday's concert is part of that residency, highlights of which include sessions with the music department's composition students, master classes and other performances at Zoellner.
Domenic Salerni was the only non-Asian in his five years with the Vega Quartet, and is the only non-Hispanic member of the Dali. "I'm no stranger to being the minority," says Salerni, who before Vega was one of the few Westerners in a mostly Korean ensemble. But he's far from being a minority when it comes to career moves in the chamber music world.
"Last year was sort of a musical chairs year for string quartets," Salerni says. "There was a lot of movement, not unlike the orchestral world. When one person starts to move somewhere, it starts a whole chain of events." Even so, it was a difficult decision to make. "I had a wonderful five years with the Vega in Atlanta. I'm really proud of the fact that it started as a yearly residency and turned into the first-ever fully endowed string quartet residence in Atlanta."
The decision to join the Dali brought an opportunity to learn a fresh, new repertoire in addition to moving closer to family and friends in the Northeast. But for Salerni, the Dali was not entirely uncharted territory. He had worked with Dali co-founder Linares many times since she moved to Lansdale in 2001.
"Adriana had been performing quite a bit with many of the organizations my father was involved in, such as the Monocacy Chamber Orchestra, the Pennsylvania Sinfonia and the Lehigh Valley Chamber Orchestra," Salerni says. "She often would be in on the sessions that were recording my father's music."
"I met Dom when he was a 14-year-old, when he was about my son's age," Linares says. "He would often solo with the Lehigh Valley Chamber Orchestra. I always noticed how talented, foremost, and professional he was. I remember saying to Paul, wow, your kid's so well-behaved and professional. I wish I get to work from him at some point in my life."
It was Paul Salerni who jokingly suggested that the real reason for Adriana's interest in his son was that they both have the same letters in their last names. Of course, there was a lot more to it than that. "In the beginning I might have been concerned whether someone not from South America could grasp these rhythms, but clearly, Dom is one of us — his spirit and personality are a great match, and he has adapted wonderfully to the group, and fits in perfectly," Linares says. "He also picks up on different languages really fast."
The Dali Quartet's calling card is how it blends classical Western standards with the rich, beautiful and still mostly unknown repertoire of Latin America. The cabaret program opens with Beethoven's String Quartet Op. 18 No. 2, "a great way to adapt the quartet to the unified classical style," Linares says.
From there it moves to the polar opposite of Beethoven, with Piazzolla's "Four for Tango," composed in 1986 for the Kronos Quartet. A full-fledged, idiomatic composition for the most traditional chamber music medium, the piece is anything but traditional.
"Piazzolla really takes the tango to the next level," Linares says. "The sounds are quite unique, and to a large extent we try to emulate the tango band effects of percussion, whips, sirens and bowing behind the bridge." With its extreme dissonance and chromaticism in complex chords, rhythmic inventiveness within the basic tango beat, and contrapuntal textures, it's a real eye (and ear) opener.
Not all tangos are that wild and woolly. Carlos Gardel's "El día que me quieras" (The Day that You Love Me) of 1935 is completely different from Piazzolla's. Gardel, widely recognized as the king of the Argentinian tango, composed the music to what is essentially a love song, with lyrics by Alfredo Le Pera. It became a heavily recorded tango standard, even by artists outside the realm of tango. Gloria Estefan wrote the first-ever English translation of its lyrics for her 2013 album, "The Standards."
Venezuelan-born composer Efrain Amaya's "Angelica" arguably has become Dali's signature piece. It is unquestionably a hybrid, blending a classic rondo form with elements of salsa. At times it almost sounds like Haydn, had he been willing to shake those hips and do the traditional salsa kick. On a more sorrowful note is "Historia de un Amor" (Love Story) by Panamanian composer Carlos Almaran. A sad tale written after the death of his brother's wife, it is a ballad composed in the style of a slow-tempo bolero.
From Cuba comes "Danzon Almendra" (Dance of the Almonds) by Abelarvito Valdes. A slow, formal partner dance with syncopated beats written in 2/4 time, danzon is the official musical genre and dance of Cuba, and much loved in Puerto Rico as well.
Contrasts abound in "Fuga Romantica" and "Fuga Criolla" by the Venezuelan composer Juan Bautista Plaza. Performed back-to-back, the first piece has a sorrowful, intimate feel to it, not unlike Samuel Barber's "Adagio for Strings," while the second is the exact opposite, inspired by that most traditional Venezuelan folk dance, the lively joropo.
" 'Fuga Criolla' is a fugue based on the rhythm of a South American dance, and is basically a case of 'J.S. Bach meets the joropo,'" Salerni says. "It's really interesting to me how much in conversation these two different styles are, and perfectly exemplifies what the Dali Quartet is all about."
Steve Siegel is a freelance writer.
Jodi Duckett, editor
jodi.duckett@mcall.com
610-820-6704
DALI STRING QUARTET
•What: Cabaret-style concert featuring the Dali String Quartet in a lively program of Latin-American dances and love songs by Villa-Lobos, Paquito d'Rivera, Carlos Gardel, Juan Bautista Plaza and others.
•When: 6 p.m. Saturday, Oct. 1, dinner and concert; 7 p.m. concert only
•Where: Baker Hall, Zoellner Arts Center, Lehigh University, Bethlehem.
•How much: $62 dinner and concert; $25 concert only
•Info: 610-758-2787, www.zoellnerartscenter.org